A List of Pirates Sorted by Their Nationality
Sometime in February of 2004, I decided to create a list of pirates by name and sorted by their nationality on a pirate forum where I used to post a great deal. (The general forum can currently be found at Pirates Info Site. I created the thread containing this list after a series of questions from various posters to the site who wanted to know the names of pirates from ______ (usually the country of their ancestors). So I took out my two favorite pirate name references - The Pirate's Who's Who by Philip Gosse and Pirates!: Brigands, Buccaneers, and Privateers in Fact, Fiction, and Legend by Jan Rogozinski and proceeded to fat finger all the data into a Word file. This took many days and I'm sure you don't want to hear any more about that. I wouldn't.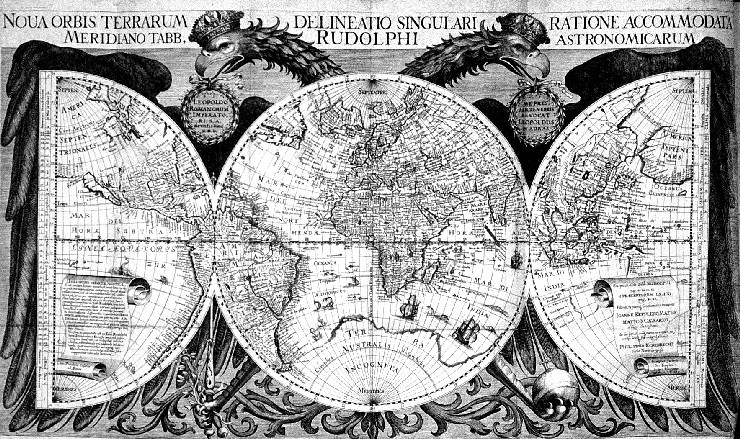 From there, I posted it at piratesinfo.com in a thread that eventually wound up being called Pirate Nationalities (Origins). (I say "eventually" because it was originally called something else which confused people...but I don't remember what that is. Alas. Another bit of important history lost forever.) I thought it would be a great on-line sort of activity and asked knowledgeable people to contribute to it - which they did...in great gobs and quantities and the thing just flourished for awhile. With the help of several people, some of whose names I know, and some of whom I only know as posters at piratesinfo to me, a list of over 2000 pirates was created, sorted by their nation of origin. This list also includes a number of pirates whose names we know, but whose nation or origin is fuzzy or unknown. I was going to post the list here, but since the thread still exists at the forum website, I think it's best to just let you link on over to it and see the monstrosity for yourself. I recently imported the information into an Excel spreadsheet so that it would be easier to sort and play around with. If you feel brave, you can download the list from my website here via the link below. All references and the editing history have been preserved at the bottom of the spreadsheet.
For the record, I would like to thank the long list of contributors who are really the true source of this list. They helped add to, correct, eliminate redundancy from, identify fictional pirates on and just generally improve this list. These fine folks include: Ed Foxe, Jan Maat, Tony Malesic, Bob Brinkman, Jeremy Fox, poster ray, poster Silver Steele, poster RastaRascal, poster Marcus, poster CptJake and poster Rocky Pearl. Anyhow, without further ado:
The "Pirates by Nationality" Downloadable Excel Spreadsheet
If you know of some pirates not on the list and you'd like to add them, please check out the Pirate Nationalities (Origins) post linked to above. Add your pirates, along with your source (we don't add non-sourced information to try and keep the list pure) and I'll be sure to incorporate them into the original post.